INTA 2019 – Vaudra's Sights & Signs of Boston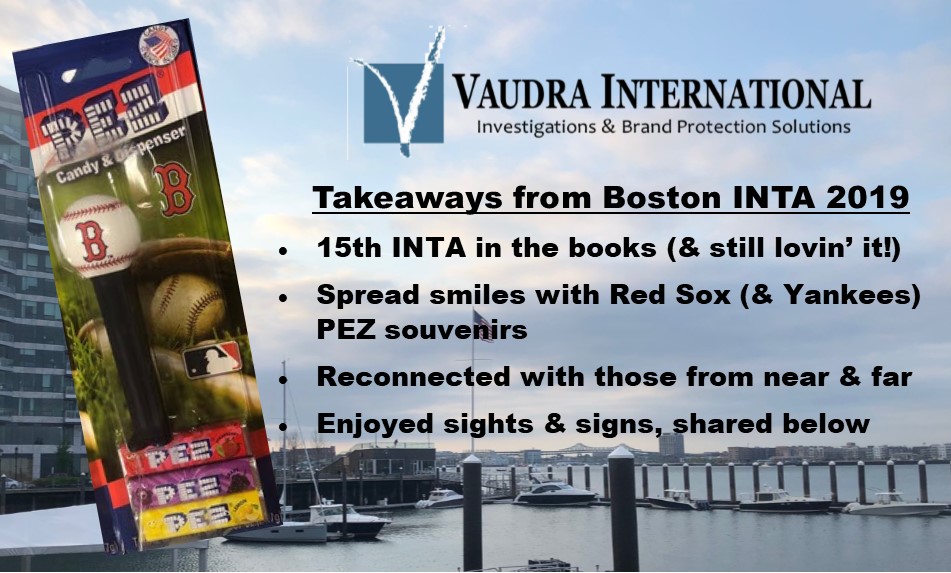 Everyone had to be on Summer Street at some point where there is a nod to Boston's century as the Wool Capital of the U.S., from 1900-2000.
Part of an art installation to honor this Year of the Pig, I passed this little piggy on the way to Boston's Chinatown. 
In the late-19th century, garment manufacturing plants moved into Chinatown, creating the historic garment district, which was active until the 1990s. 
The Lawn on D offered relaxing swings within view of the BCEC when there was a break between meetings or CE sessions (without stepping too far away).
An accurate title for INTA too, this was one of seven "kaleidoscopic" style sculptures by artist Okuda San Miguel, in the Seaport District.
Visiting the Harvard Club for meetings, I enjoyed walking through the historic Back Bay neighborhood. Victorian brownstones abound.
---
Flashback to INTA city 2018…